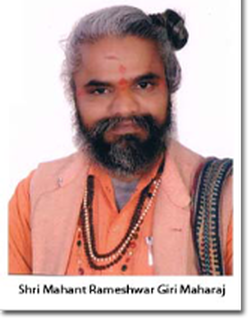 Someshwar Mahadev Trust Is A Non Profitable Religious Trust Promotted By Mahant Sri. Rameshwar Giri Maharaji In The Year 2009 With A Motto "Service To Humanity Is Service To God" (A Dream Does Not Come Automatically, It Demands Firm Determination, Hard Work And Commitment.
To Actualatethe Humble Yet Ambitious Dream Of Someshwar Mahadev Trust Charted The Flagship Of Maintaining Two Ancient (Pracheen) Temple
Someshwaqr mahadev temple, situated in ganga nagar, rishkesh
Bankhandi mahadev temple, situated opp. Old railway
Both The Temle Are Sidha Pieeth (Sidha Peetam). Regarding This Temple It Has Been Mentioned In Skanda Puran That Pandavas Alongwith Has Visited The Temple And Performed The Puja While They Were Leaving For Vana Prastha, Currently The Trust Run From Rishikesh With Explicit Objective.
Provide Comprehensive And Quality Care Ensure That The Devotees Reverence For Tradition And Dignity In A Secure compassinate Congenial Atmosphere Environment And Sourrounding.
Develop Stage For The Devotee To Interact With The Management Staff Of The Temple.
Ensure Spiritual And Emotional Support, Recreation, Facility And Activity To Overcome Social Isolation.
The Ever Increaring Demand Of The Devotees Has Prodded The Steadfast To Renovation The Temple And Construction Of Satsang Bhavan, Rooms For Mahant, Student, Yatrees And Annakshetra And This Trust Management To Take Its Commitment To The Next Level By Pooling In Like Minded Individual And Organisation To Deliver Tangible Social Impact.
We Realised That This Is Just Start And There Is So Much More That Can Beaccomplished, If We Are Able To Partner Our Own Efforts With Those Who Are Driven To Make Positive And Tangible Social Change. Many Of You Came Forward And Made Us Awar That It Is Time To Reach Out.
How can you Partner with us
It Is Our Endevour To Faster A Sense Of Community Building In The Minds Of Those Who Can Make A Positive Differences To The Society, And Hence We Are Keenb To Partner With Individual, Organisation And Other To Make The Collective Dream Come True.
Our Initiatives Are Focused On The Grass Root Level Action And Oprate On The Principlsof Transparency, Project Execution, Rigor And Tangible Social Benifit. We Are Happy To Work Out A Customized Engagement Framework That Work Best To Achieve The Larger Objection And Your Individual Or Corporate Social Responsibility Goals.
Philonthrophy And Donations
We Welcome Both Individuals And Corporate Donation To Fund Our Ongoing And New Social Impact Programme.